Are you looking to celebrate Christmas outside of your hometown and need a few suggestions to make your choice? If you are planning to travel with family, your soul mate or even by yourself, your choice of destination will lay the blueprint for creating cherishable memories during the holidays. In this article, I myself the writer, have created a Top 5 list based on my own experience and perception. Enjoy the read and Merry Christmas! 


 
                5 – Innsbruck, Austria
 
This gorgeous city is surrounded by outstanding mountains of the Inn valley situated in the province of Tirol. Its high peaks, noticeable from any given street, are naturally the most obvious characteristic, which makes it an exceptionally well-known destination for winter sports. It's no secret that a couple of Winter Olympics took place here. Furthermore, it is among the most delightful sites in terms of Christmas market, sitting right between the Alps. With more than 70 kiosks, spread along the amazing tree adornments, merchants propose customary Christmas-themed items based on Austrian traditions as well as products from other countries. City tower musicians echo the air with sounds of trumpets, while puppet plays, fairytale narrations and wild creatures will guarantee your children to have a good time.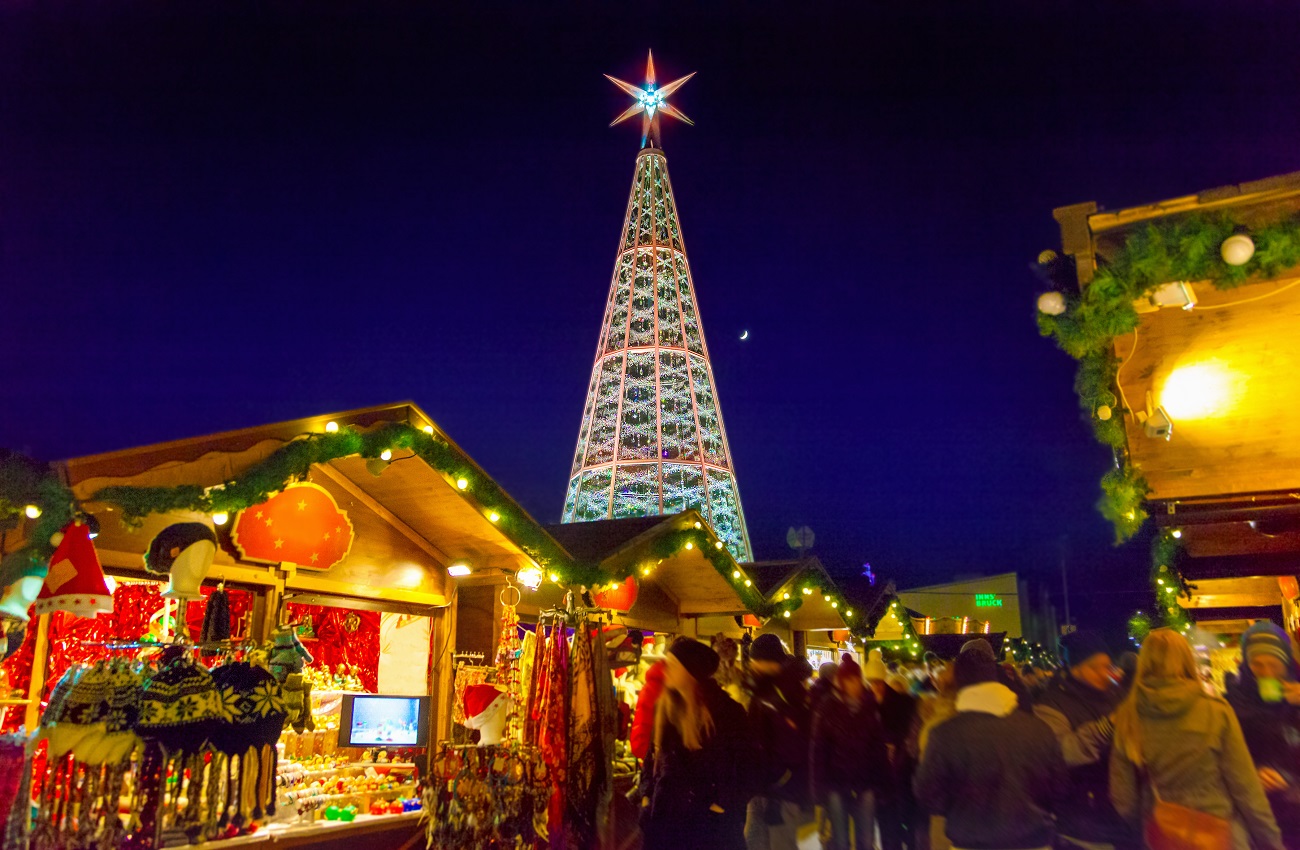 4 – Gruyères, Switzerland
 
Every year, the medieval town of Gruyeres is magically transmogrified into a Christmas winter wonderland. Located in the Fribourg Canton, it features the very famous Gruyeres hilltop castle as well as the picturesque Moléson Mountain overlooks the town. Make sure you visit the castle for the annual Christmas Exhibition and partake in Gruyeres Church's concert to enjoy an ear-warming choir perform live. Kids can enthusiastically run around the old town for the traditional gift hunting and calmly enjoy one of many musical animations available on the calendar. Oh yes, I almost forgot; make sure you take a bite out of the very famous and tasty Gruyere cheese. It is one of Switzerland's most symbolic!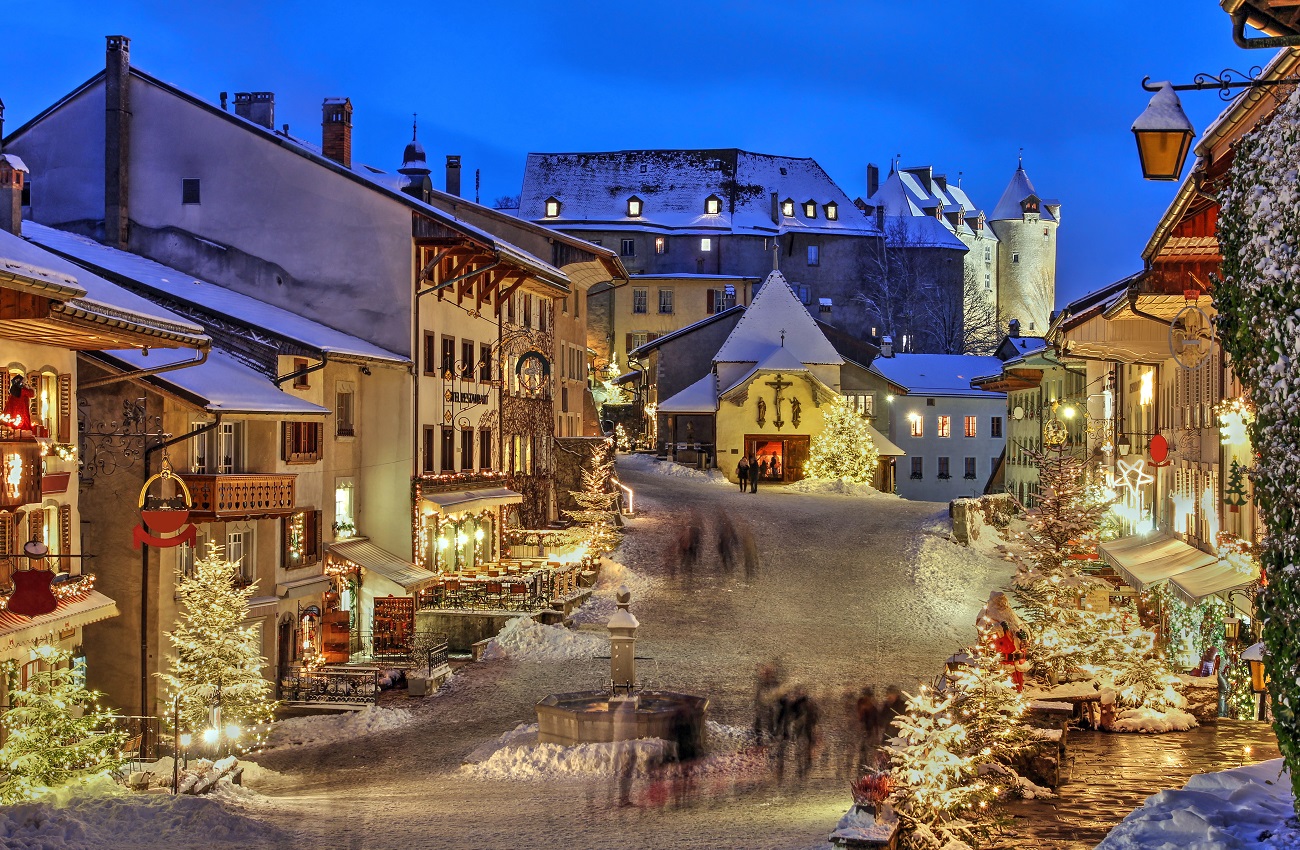 3 – Québec City, Canada
 
If you want a perfect marriage between Old 17th Century French-Style architecture and modern glass high-rise buildings all covered with Christmas lights, ornaments, garlands and white snow then Quebec is unquestionably the place to go. The most popular destination is hands down the Petit-Champlain neighborhood, which offers a breathtaking historical scenery, taking you back a few centuries with cobblestone pavements, wall pairings and on-site sculpting from local crafters. Your to-do list should include visiting some of the earliest museums in North America, but most symbolically, the Breakneck Stairs which were built in the 1600s. This stairway offers astonishing scenic views from the top, looking over the entire Old Quebec district. Asides from stopping by one of its many small boutiques, restaurants and cafes, activities near the old port include the famous Quebec Carnival where your children will be delighted! Ice rinks and inflammable slides are regular installations and if you're a party person, make sure to check out the Igloofest for a very unique outdoor experience.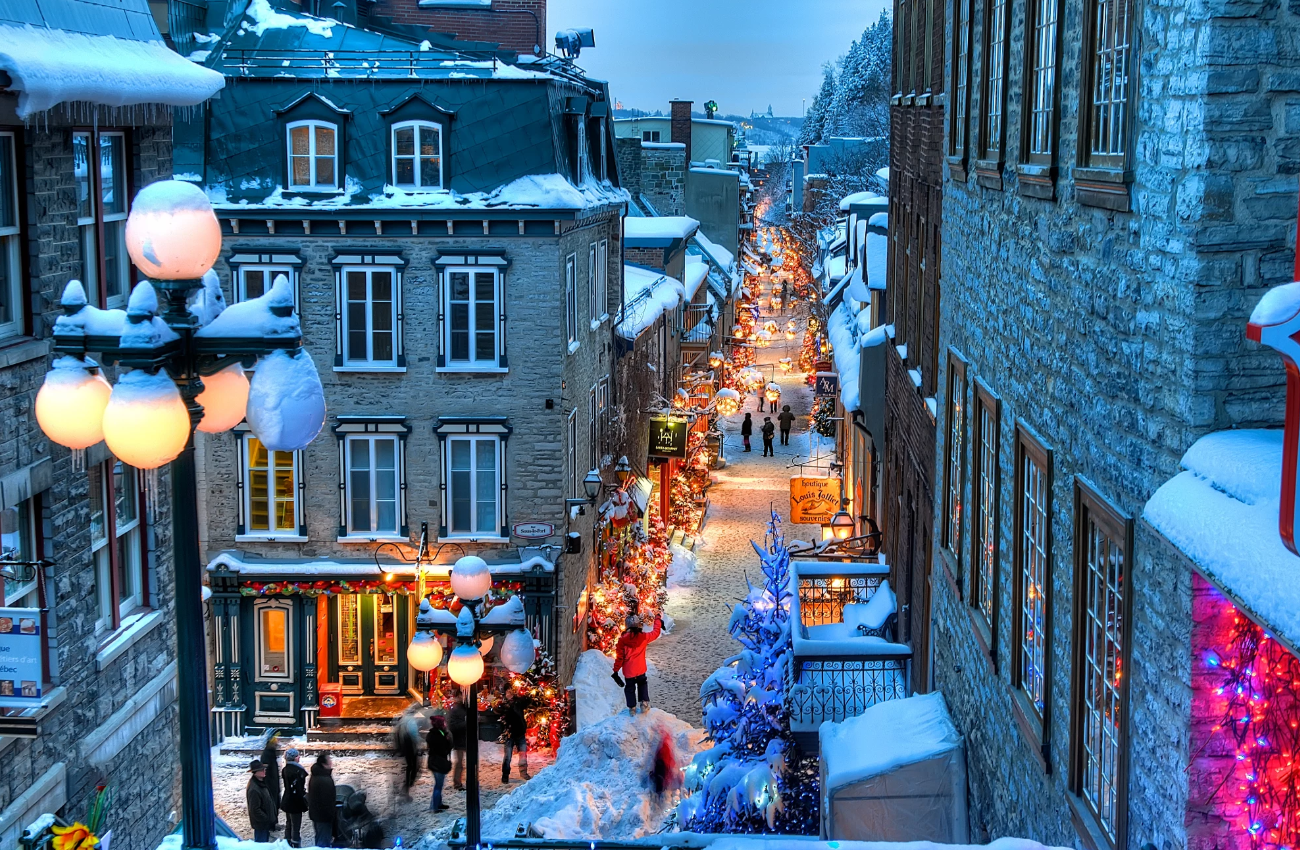 2 – Moscow, Russian Federation
 
Christmas-decorated Moscow city at night is absolutely breathtaking. Each year, Red Square, which is a UNESCO World Heritage Site, is transformed into a fairy tale atmosphere. Moreover, a highly prepared festival during the holidays is referred to as "Journey into Christmas". Since Russians are Orthodox Christians, their holiday season can extend up to January 14. From musicians playing violin to long-legged stilts dressed in 18th century costumes giving out balloons to children are easily spottable in almost every corner of the city center. In Manezhnaya Square, take a peek at the world's biggest decorative ornament (or ball) as well as the giant Christmas tree. Multiple venues display authentic artistry, amusing street performances and spectacles, public demonstration of cooking and decoration, traditional dishes and authentic gifts; kids are invited to take part in fun contests and quests.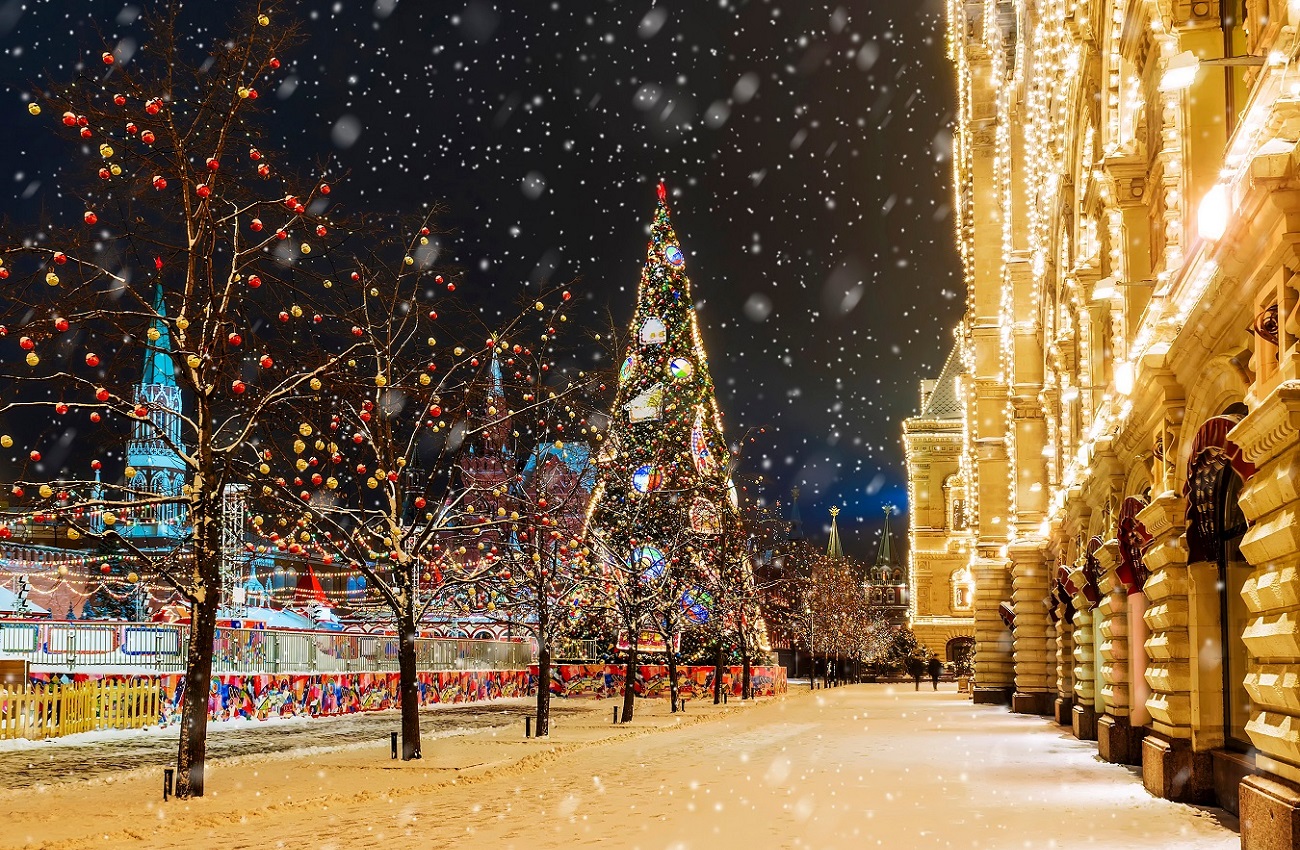 1 – Leavenworth, Washington (United States)
 
Similar to a jovial village after shaking a snow globe, the Bavarian-inspired town of Leavenworth, Washington, is genuinely a memorable winter journey.  Cuddled between the Cascade Mountains, Leavenworth is the supreme outdoor recreational area.  Each winter, the "Village of Lights" revives throughout the Holidays for a one and only Christmas adventure and a chance of making lifelong memories. As of late November, an Annual Bavarian-themed Christmas Market known as Christkindlemarkt is set for humble visitors. This renowned and famous north-west custom features tasty and original Bavarian dishes, handcrafted arts, souvenirs and other gift. Musically-speaking, concerts such as The Village Voices Christmas Concerts as well as Marlin Handbell's are must for your bucket list. Kids will be eager to see Santa Claus' special visit during which more than hundreds of thousands of colorful lights glitter up every tree and window!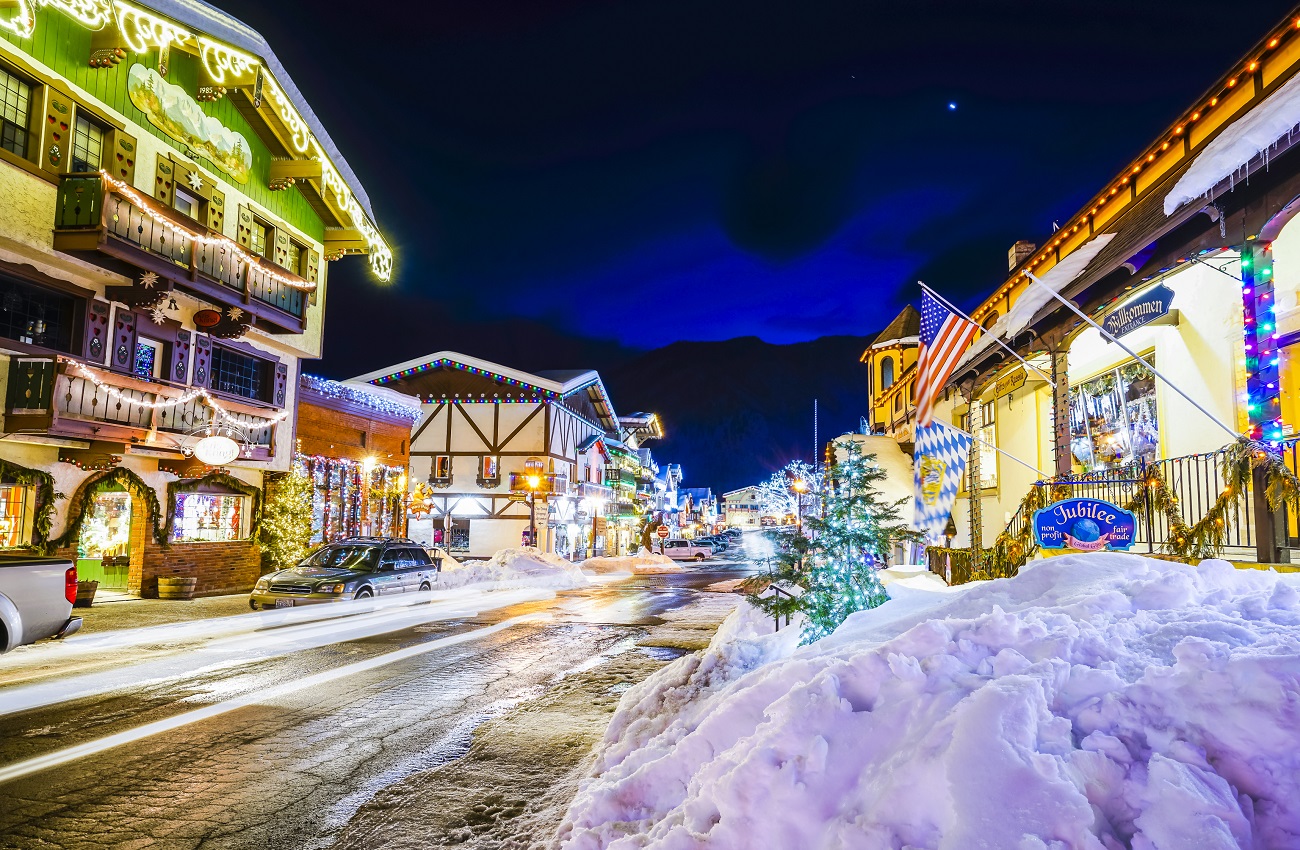 Made up your mind already? Nevertheless, jump in your boots and put on some warm clothes because Santa Claus is coming to town! More importantly, don't forget to be nice to the people around you because that's how you cherish the true Christmas spirit.